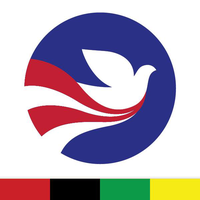 Title: "US Peace Corps Volunteers returning to Vanuatu"
Author: Kizzy Kalsakau and Anita Roberts
Source: Vanuatu Daily Post
Published: April 8th, 2021
Brief: Confirmation has come that volunteers will be returning to Vanuatu.
From the article:
"The United States (US) Ambassador to Papua New Guinea, Solomon Islands and Vanuatu, Erin Elizabeth Mckee, based in Port Moresby has confirmed that US Peace Corps volunteers will be returning to Vanuatu.

"We are working hard to return all Peace Corps volunteers around the world and to Vanuatu specially," she conveyed in an interview.

"I'm thrilled to let you know that Vanuatu's Peace Corps Country Director, Penny Alexander, is getting out from quarantine in Port Vila as we speak.

"She went to quarantine and was tested as required."

"Her recent arrival is the first key step for us to start processing the return of peace corps volunteers to Vanuatu."

This step demonstrates USA as one of the first nation in the world to be this far along in restoring the Peace Corps program and also our commitment to Vanuatu, she said.
---